From Menopause to Infertility: A Woman's Guide to Hormone Health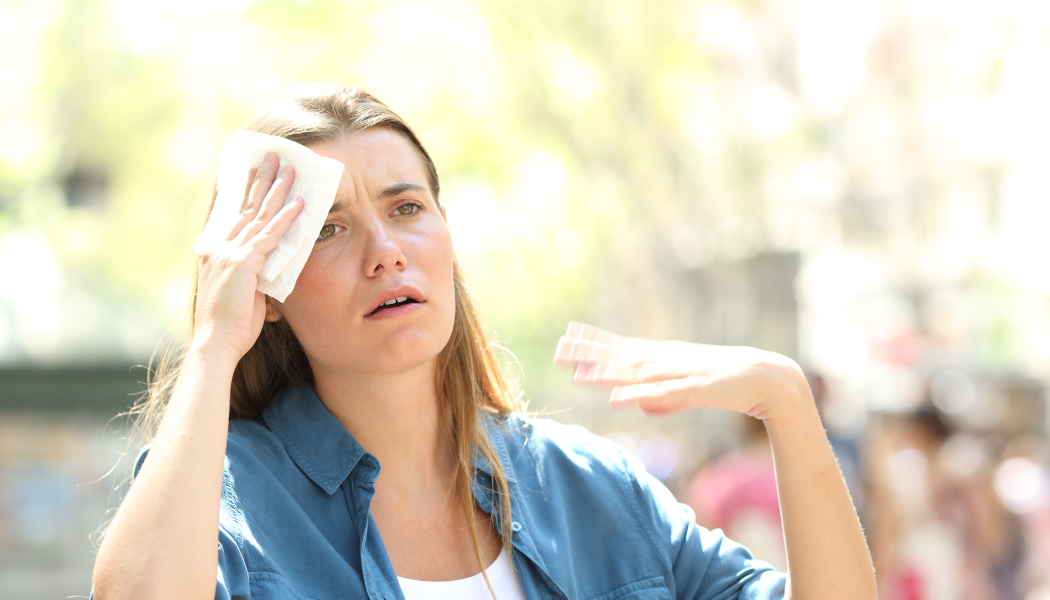 Let's talk about hormones. They can be a blessing and a curse, all wrapped up in one complicated package. From the rollercoaster ride of menopause to the heartache of infertility, our hormones have a significant impact on our daily lives and overall health.
Whether you're just starting your journey into womanhood or navigating the sometimes rocky road of menopause, understanding your hormone health is crucial.
It's time to empower ourselves with knowledge and take charge of our hormone health. Trust me, you won't want to miss a single word of this enlightening journey.
What Is Menopause and How Does It Affect Hormone Health?
Menopause is a natural biological process that marks the end of a woman's reproductive years. It typically occurs between the ages of 45 and 55, but can vary for each individual. During menopause, the ovaries produce less estrogen and progesterone, leading to a variety of physical and emotional symptoms. These symptoms may include hot flashes, night sweats, mood swings, vaginal dryness, and changes in libido.
With the decline in hormone production during menopause comes an increased risk for certain health issues. One important aspect of hormone health during this time is maintaining bone density. Estrogen helps to protect against bone loss, so as estrogen levels decrease, women are at a higher risk for developing osteoporosis. It is important to incorporate weight-bearing exercises and ensure an adequate intake of calcium and vitamin D to support bone health.
Another concern related to hormone health during menopause is breast health. While menopause itself does not cause breast cancer, the risk of developing breast cancer increases with age. Regular breast self-exams and mammograms are crucial for early detection and treatment.
In addition to these physical manifestations, menopause can also impact fertility. As ovarian function declines and hormone levels fluctuate, it becomes more difficult for women to conceive naturally. This does not mean that pregnancy is impossible, but it may require fertility treatments or alternative options such as using donor eggs or adoption.
Overall, understanding menopause and its effects on hormone health is essential for women's well-being as they navigate this natural transition in life. By staying informed about potential risks and taking proactive measures to maintain bone density, monitor breast health, and address fertility concerns if necessary, women can empower themselves to make informed decisions about their health during this stage of life.
Infertility: Possible Causes and Treatment Options
Infertility can be a challenging and emotional journey for many women. There are several possible causes of infertility, including hormonal imbalances, ovulation disorders, structural problems in the reproductive system, and age-related factors. It's important to consult with a healthcare professional to determine the specific cause of your infertility and to explore treatment options.
Some common treatment options for infertility include fertility medications to stimulate ovulation, intrauterine insemination (IUI) to help with the fertilization process, and in vitro fertilization (IVF) for more complex cases. Additionally, lifestyle changes such as maintaining a healthy weight, reducing stress levels, and avoiding smoking and excessive alcohol consumption can also have a positive impact on fertility.
It's essential to remember that infertility is not your fault. It is a medical condition that affects many women around the world. By seeking support from healthcare professionals and exploring all available treatment options, you can increase your chances of conceiving and starting or expanding your family.
Remember, you are not alone in this journey. There are communities and support groups available where you can connect with others who are experiencing similar challenges. Sharing your feelings and concerns with others who understand can provide valuable emotional support throughout this process.
Always remember to prioritize self-care during this time by practicing stress-reducing activities such as yoga or meditation, getting regular exercise, eating a balanced diet, and getting enough sleep. Taking care of yourself both physically and emotionally can help improve your overall well-being while navigating the complexities of infertility.
Remember to be patient with yourself throughout this process. Infertility may feel overwhelming at times, but with proper medical guidance and support systems in place, there is hope for achieving your dream of starting or growing your family.
Maintaining Breast Health Before, During and After Menopause
Maintaining breast health is crucial for women at every stage of life, especially during and after menopause. As women age, their risk of developing breast cancer increases, making it essential to take proactive measures to support breast health. Here are some important tips to consider:
1. Regular Breast Self-Exams: Performing monthly breast self-exams allows you to become familiar with the normal look and feel of your breasts. Any changes or abnormalities can be detected early on, leading to prompt medical attention if needed.
2. Clinical Breast Exams: In addition to self-exams, scheduling regular clinical breast exams with your healthcare provider is recommended. These exams involve a thorough examination of the breasts and surrounding areas by a trained professional who can detect any potential concerns or abnormalities.
3. Mammograms: Mammograms are screening tests that can help detect breast cancer in its early stages when it is most treatable. Women should discuss with their healthcare provider when to start and how often to have mammograms based on individual risk factors and guidelines.
4. Healthy Lifestyle Choices: Adopting a healthy lifestyle can contribute significantly to maintaining overall breast health. This includes engaging in regular physical activity, maintaining a balanced diet rich in fruits, vegetables, and whole grains, limiting alcohol consumption, avoiding smoking, and managing stress effectively.
5. Hormone Replacement Therapy (HRT): For women experiencing menopause symptoms such as hot flashes or osteoporosis-related concerns, hormone replacement therapy may be an option worth discussing with their healthcare provider. However, it's important to weigh the potential benefits against the associated risks and individual health history.
By implementing these measures consistently throughout menopause and beyond, women can take proactive steps towards maintaining optimal breast health and reducing their risk of developing breast-related complications
Osteoporosis Risks and Bone Health Tips for Women
As women age, they face an increased risk of developing osteoporosis, a condition characterized by weak and brittle bones. This is due to the decline in estrogen levels during menopause, which plays a vital role in maintaining bone density. It is estimated that one in two women over the age of 50 will experience an osteoporosis-related fracture in their lifetime. However, there are several steps women can take to maintain their bone health and reduce their risk of osteoporosis:
### Calcium and Vitamin D Intake
Calcium and vitamin D are essential for strong bones. It is recommended that women aged 50 and older consume 1,200 milligrams of calcium per day. Good sources of calcium include dairy products, leafy green vegetables, and fortified foods. Vitamin D helps the body absorb calcium, and it is recommended that women aged 50 and older get 600 to 800 international units (IU) of vitamin D per day. This can be obtained through sun exposure or supplements.
### Regular Exercise
Weight-bearing exercises, such as walking, jogging, dancing, and weightlifting, help to build and maintain bone density. Aim for at least 30 minutes of moderate-intensity exercise most days of the week. Additionally, balance and strength exercises, such as yoga and tai chi, can help reduce the risk of falls and fractures.
### Avoid Smoking and Limit Alcohol Consumption
Smoking and excessive alcohol consumption can contribute to bone loss and increase the risk of fractures. Quitting smoking and limiting alcohol intake can positively impact bone health.
### Talk to Your Doctor
Regular check-ups with your healthcare provider are important for monitoring bone health. They can assess your risk factors, recommend appropriate screenings, and discuss any necessary treatments or lifestyle changes.
By following these tips and taking proactive steps to prioritize bone health, women can reduce their risk of osteoporosis and maintain strong and healthy bones as they age.
Hormone Replacement Therapy: Pros and Cons
Hormone replacement therapy (HRT) is a common treatment option for women experiencing symptoms related to menopause or infertility. However, it is important to weigh the pros and cons before deciding if HRT is the right choice for you.
### Pros of Hormone Replacement Therapy:
- Relief from menopausal symptoms: HRT can effectively alleviate hot flashes, night sweats, and vaginal dryness, improving overall quality of life.
- Protection against osteoporosis: Estrogen, a key hormone in HRT, helps maintain bone density, reducing the risk of osteoporosis and fractures.
- Improved mood and well-being: Hormonal imbalances can contribute to mood swings and anxiety. HRT can help stabilize hormone levels, leading to improved emotional well-being.
### Cons of Hormone Replacement Therapy:
- Increased risk of certain health conditions: Long-term use of HRT may slightly increase the risk of breast cancer, blood clots, and stroke. It is important to discuss these risks with your healthcare provider.
- Individual response varies: HRT may not be effective for everyone, and some women may experience side effects such as bloating, breast tenderness, or headaches.
- Requires careful monitoring: Regular check-ups and hormone level monitoring are necessary to ensure the appropriate dosage and minimize risks.
It is essential to consult with your healthcare provider to determine if hormone replacement therapy is suitable for your specific needs and medical history. They will help weigh the potential benefits against the risks and guide you towards the most appropriate treatment plan.
Lifestyle Changes to Support Hormone Health and Wellness
When it comes to hormone health and wellness, making certain lifestyle changes can have a significant impact. Here are some key ways you can support your hormone health:
### Balanced Diet
Maintaining a balanced diet is crucial for hormone health. Consuming a variety of whole foods, including fruits, vegetables, lean proteins, and healthy fats, can provide the necessary nutrients to support hormonal balance. Additionally, incorporating foods rich in omega-3 fatty acids, such as salmon and chia seeds, can help reduce inflammation and support hormone production.
### Regular Exercise
Regular physical activity plays a vital role in hormone health. Engaging in moderate-intensity exercise, such as brisk walking or cycling, for at least 150 minutes per week can help regulate hormone levels and promote overall well-being. Exercise can also help manage stress, which is important for hormonal balance.
### Stress Management
Chronic stress can disrupt hormone levels and lead to various health issues. Implementing stress management techniques, such as practicing yoga, meditation, deep breathing exercises, or engaging in hobbies and activities you enjoy, can help reduce stress and support hormone health.
### Quality Sleep
Getting adequate and quality sleep is essential for hormone regulation. Aim for seven to nine hours of uninterrupted sleep each night. Establishing a relaxing bedtime routine, creating a comfortable sleep environment, and avoiding electronic devices before bed can promote better sleep and hormone balance.
### Limiting Alcohol and Caffeine
Excessive alcohol consumption and high caffeine intake can disrupt hormone levels. It is important to moderate your alcohol consumption and limit caffeine intake to support hormone health. Opt for herbal teas or decaffeinated alternatives instead.
By incorporating these lifestyle changes, you can support your hormone health and overall well-being. Remember, it's always a good idea to consult with a healthcare professional for personalized advice and guidance regarding your specific hormone health concerns.
Conclusion
In conclusion, hormone health is a complex and multifaceted topic that affects women throughout their lives. Whether you're navigating the challenges of menopause, facing infertility, or concerned about breast health and osteoporosis, it's important to prioritize your hormone health and seek the support and guidance of healthcare professionals.
Remember, you are not alone in your journey. There are resources, treatments, and support networks available to help you navigate these women's health issues. It's important to stay informed, advocate for your own health, and surround yourself with a community of understanding and compassionate individuals.
By taking proactive steps to prioritize your hormone health, you can empower yourself to live a vibrant and fulfilling life, no matter what stage of womanhood you may find yourself in. Together, we can break the stigma surrounding these women's health issues and create a world where every woman feels supported, understood, and empowered.