5 Natural Nighttime Beauty Rituals For Freshness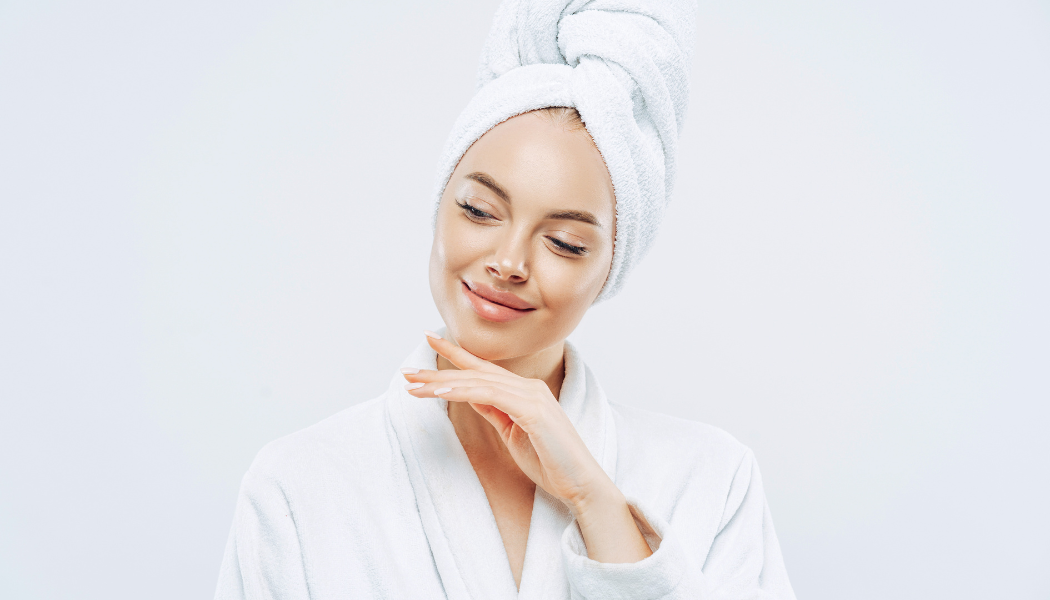 Hey there! Are you tired of waking up with dull, tired-looking skin? Well, I've got some exciting news for you. You don't need to spend a fortune on expensive beauty products or undergo lengthy beauty routines to achieve that fresh, glowing complexion. In fact, some of the best nighttime beauty rituals are completely natural and can easily be incorporated into your daily routine.
Whether you're a skincare enthusiast or just starting to dip your toes into the world of beauty, these five tips are sure to leave you feeling refreshed and rejuvenated. So, grab your favorite cup of herbal tea, get cozy, and let's dive into the world of natural nighttime beauty rituals that will have you waking up with a radiant glow every morning.
Use a Natural Face Wash for Clean and Clear Skin
Using a natural face wash is an essential step in maintaining clean and clear skin. Many conventional face washes contain harsh chemicals that can strip the skin of its natural oils, leading to dryness and irritation. By opting for a natural face wash, you can cleanse your skin without compromising its health and balance. Look for ingredients like tea tree oil, aloe vera, and chamomile, which are known for their soothing and antibacterial properties. These ingredients will help to remove dirt, oil, and impurities from the skin's surface without causing any damage. Additionally, a natural face wash is gentle enough for daily use and is suitable for all skin types, including sensitive skin. Incorporating this simple step into your nighttime beauty ritual will help keep your skin clean and fresh, setting the stage for a healthy complexion in the morning.
Freshen Up With a All-Natural Vaginal Wash
Using a natural vaginal wash is an essential part of maintaining feminine hygiene during the night. Unlike regular soap and water, which can disrupt the delicate pH balance of the vagina, an all-natural vaginal wash is specifically formulated to cleanse without causing irritation. It helps to eliminate odor-causing bacteria and keeps you feeling fresh and clean throughout the night. Look for a product that is made with gentle, organic ingredients like aloe vera and chamomile, which have soothing properties to help calm any irritation or inflammation. Incorporating this step into your nighttime routine will not only promote cleanliness but also support the overall health of your intimate area.
Exfoliate and Moisturize With a Natural Body Wash
When it comes to maintaining good hygiene, exfoliating and moisturizing are key steps in any nighttime beauty routine. Using a natural body wash can provide multiple benefits for your skin, leaving you feeling fresh and rejuvenated before you go to bed.
### Gentle Exfoliation
A natural body wash with exfoliating properties can help remove dead skin cells and unclog pores, allowing your skin to breathe and regenerate overnight. Look for ingredients like jojoba beads or crushed walnut shells, which provide gentle exfoliation without causing irritation or dryness.
### Hydration Boost
Moisturizing is essential for keeping your skin nourished and hydrated throughout the night. A natural body wash that contains moisturizing ingredients like shea butter, coconut oil, or aloe vera can help restore moisture to your skin after cleansing. These ingredients are known for their hydrating properties and can leave your skin feeling soft and supple.
### Additional Benefits
In addition to exfoliating and moisturizing, using a natural body wash offers additional benefits for your hygiene routine. Natural body washes are free from harsh chemicals and synthetic fragrances that can strip your skin of its natural oils or cause irritation. They are also environmentally friendly, as they often come in recyclable packaging and use sustainable ingredients.
By incorporating exfoliation and moisturization into your nighttime beauty routine with a natural body wash, you can ensure that your skin stays healthy, fresh, and hydrated while you sleep.
Relax in a Shower Gel Made of Natural Ingredients
When it comes to maintaining hygiene during your nighttime routine, using a shower gel made of natural ingredients is a game-changer. Not only does it cleanse your skin effectively, but it also provides a soothing and relaxing experience before bed. Here are some reasons why a shower gel with natural ingredients is the best choice for your nighttime hygiene routine:
1. Gentle on the Skin: Natural ingredients, such as aloe vera, chamomile, and lavender, are known for their calming and nourishing properties. They help to cleanse your skin without stripping away its natural oils, leaving it soft and supple.
2. Avoid Harsh Chemicals: Many conventional shower gels contain harsh chemicals like sulfates and parabens, which can irritate and dry out your skin. Opting for a shower gel with natural ingredients ensures that you are not exposing your skin to unnecessary chemicals, making it suitable for all skin types, including sensitive skin.
3. Aromatherapy Benefits: Natural shower gels often incorporate essential oils, which can provide aromatherapy benefits. Lavender, for example, has a calming effect that can help you relax and unwind after a long day. By incorporating these natural scents into your nighttime routine, you can create a peaceful ambiance that promotes better sleep.
4. Environmental Consciousness: Choosing a shower gel made of natural ingredients is not only beneficial for your skin but also for the environment. Natural ingredients are biodegradable and do not contribute to water pollution or harm aquatic life. By making this small switch in your hygiene routine, you are actively contributing to a more sustainable planet.
Incorporating a shower gel made of natural ingredients into your nighttime hygiene routine is a simple yet effective way to take care of your skin and promote relaxation before bed. By choosing products that are gentle on your skin and the environment, you can enjoy a refreshing and rejuvenating experience every night.
Gently Remove Make-Up Using a Natural Make-Up Remover
When it comes to taking care of your skin at night, one important step is to gently remove all traces of makeup. However, using harsh chemical-based makeup removers can strip your skin of its natural oils and leave it feeling dry and irritated. That's why it's best to opt for a natural makeup remover that is gentle on your skin. Look for products that contain natural ingredients like coconut oil, almond oil, which not only remove makeup effectively but also nourish and hydrate your skin at the same time. These natural ingredients help to break down stubborn makeup, including waterproof mascara, without causing any damage to your skin. Simply apply a small amount of the natural makeup remover to a cotton pad and gently wipe away your makeup, being sure to pay extra attention to the eye area. This will leave your skin feeling clean, refreshed, and ready for your nighttime skincare routine.
Additional Tips for Improved Hygiene Before Bed
In addition to the previous tips, there are a few more nighttime rituals you can incorporate into your beauty routine to improve hygiene and wake up feeling fresh:
1. Change Your Pillowcase: Your pillowcase can accumulate dirt, oil, and bacteria from your face and hair throughout the night. Changing your pillowcase regularly, at least once a week, can help prevent breakouts and keep your skin clean.
2. Brush Your Teeth and Floss: Maintaining good oral hygiene is not only important for your dental health but also for your overall well-being. Brushing your teeth and flossing before bed removes food particles and prevents the buildup of plaque and bacteria, reducing the risk of tooth decay and gum disease.
3. Wear Breathable Fabrics: Opt for breathable fabrics, such as cotton, for your sleepwear. These fabrics allow air to circulate and prevent excessive sweating, reducing the chances of body odor and skin irritation.
4. Keep Your Hair Clean: Washing your hair regularly, especially before bed, helps remove dirt, oil, and product buildup. It also prevents your hair from transferring these impurities onto your pillowcase, which can lead to breakouts and scalp issues.
5. Practice Good Hand Hygiene: Before getting into bed, make sure to wash your hands thoroughly. Our hands come into contact with numerous surfaces throughout the day, picking up bacteria and germs. By washing your hands, you reduce the risk of transferring these germs to your face and body while you sleep.
By following these additional tips, you can enhance your nighttime hygiene routine and wake up feeling refreshed and ready to take on the day.
Conclusion
To wrap it up, incorporating these natural nighttime beauty rituals into your routine can work wonders for your freshness and overall well-being. From using the best natural face wash to taking care of your vaginal hygiene with natural tips, these practices can help you maintain a healthy and radiant appearance.
Remember, the key is to prioritize gentle and natural products for your skin and body. By choosing the best natural body wash, shower gel, and makeup remover, you can ensure that you're treating your skin with the kindness it deserves.
So, why not give these nighttime beauty rituals a try? Start tonight and experience the refreshing benefits that come with embracing a natural approach to your hygiene routine. Your body will thank you for it!